5th DBA-Africa Management Review International Conference: Profiles of Keynote Speakers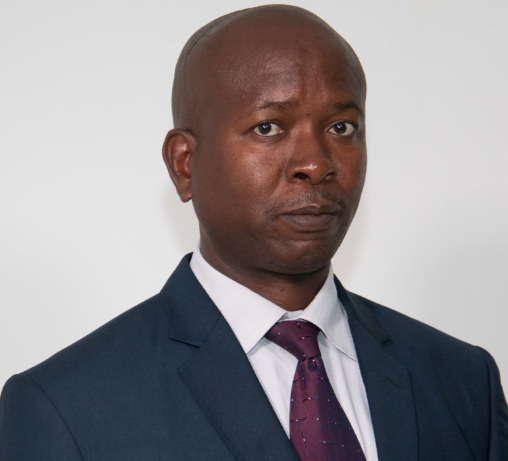 Professor Felix Musau
Prof. Felix Musau is the founding Dean, Riara University  School of Computing Sciences. An expert in Computer Science and Technology having worked in Technical, Administrative, & Academic fields. He has supervised and mentored students in several institutions, i.e. KCA, UON, KU, JKUAT, USIU, Kabarak. He has worked as Director ICT & Chairman of Dept,and has been a Chair and member of many Academic and Non-Academic Boards.
Prof. Musau graduated with a PhD in Computer Science and Technology, from the Central South University, P.R CHINA, which is one of the Top Universities. He is a recipient of the Prestigious Great Wall scholarship for both PhD & MSc
He has attended many International conferences and published widely in peer-reviewed Journals. He is also a reviewer of many publications and supervisor of many Students as well as Researcher at the ICT Authority. His research interests are Innovation, Trust, Security & Management.
Dr. Beatrice Matiri-Maisori
Beatrice Matiri-Maisori a holder of PhD in International Business (University of International Business and Economics – Beijing, China), MBA (University of Nairobi) and Bachelor of Commerce is a Markets Entry and International Business Development Consultant at GVC Growth Concepts Ltd and an Adjunct Senior Lecturer at United States International University and Riara University. She is an accomplished Line Manager, People Capabilities Coach with extensive skills in Business Research, New Markets entry, International Business Development, Entrepreneurship and Consultancy. She has more than 15 years of Experience in Fast Moving Consumer Goods Sales with a continuous history of exceeding goals, Expert People Training and Capability Building skills. She previously served as the Country Sales Manager - Kenya for the Wrigley Company E.A (a Subsidiary of Mars Incorporated).
Beatrice's research interests are in Situational and Strategic choices of Chinese firms investing in Africa - their market entry and localization strategies, Entrepreneurship and Innovation, Global Value Chains , Foreign firms Africa strategy, Governments Investment Policy response and influence,  Corporate Social Responsibility and Responsible Business Practices.  She has special interests in Mobile Tech, Energy, Packaging, Blue Economy, Leather and Business Tourism industries. She is well authored and a member of Academy of International Business (AIB) and The International Association of Maritime Economists (IAME).
Beatrice has lived in China and India in the past and has French, Mandarin, English and Swahili languages proficiency.
Mr Nzomo Mutuku
Nzomo Mutuku, MBS is since July 1 2018 the Chief Executive Officer of the Retirement Benefits Authority in Kenya having served as the Acting Chief Executive Officer of the Authority from May 1, 2017. Prior to his appointment, Mr. Mutuku worked at the National Treasury as the Senior Advisor, Financial Sector and Acting Director, Financial and Sectoral Affairs Department working on policy matters relating to financial sector development including financial inclusion, efficiency and stability.  Previously he was the Chief Manager, Research & Development at the Retirement Benefits Authority and has also worked in the Research Department of the Central Bank of Kenya. 
Mr Mutuku holds a Masters of Arts degree in Economics as well as a first class honours Bachelor of Arts (Economics) degree from the University of Nairobi and a Certificate in Digital Money from Tufts University. He has also undertaken training in pensions and financial markets in various countries including the UK and Canada and at Harvard University and the Wharton Business School in the United States. He has authored a number of paper on financial sector issues including "the Case for Consolidated Financial Sector Supervision in Kenya" and "the Impact of the Global Financial Crisis on the Pensions Sector in Kenya" which are widely quoted in the region.